Most of us seek help from personal stylists as their secret weapons allow us to have a great style. But, if you're looking for ways to save money while keeping your looks fashion-forward, you might want to know the 10 secrets personal stylists won't tell you for free, so you'll make your looks fashionable on your own.
1. A perfect fit makes the difference
Regardless how expensive your clothes are, a bad fit kills even the best outfits. There might be fashion trends that call for oversized and loose silhouettes, but you'll look great with clothes altered to your body curves and personal style. Do you know that well-fitting clothes can even make an outfit looks expensive? However, there's no one-size-fits-all, so take your store-bought clothes to a tailor and have them altered for you. Since wearing perfect-fitting clothes is one of the secrets to look great, think of having a trip to a good tailor first before heading to a personal stylist.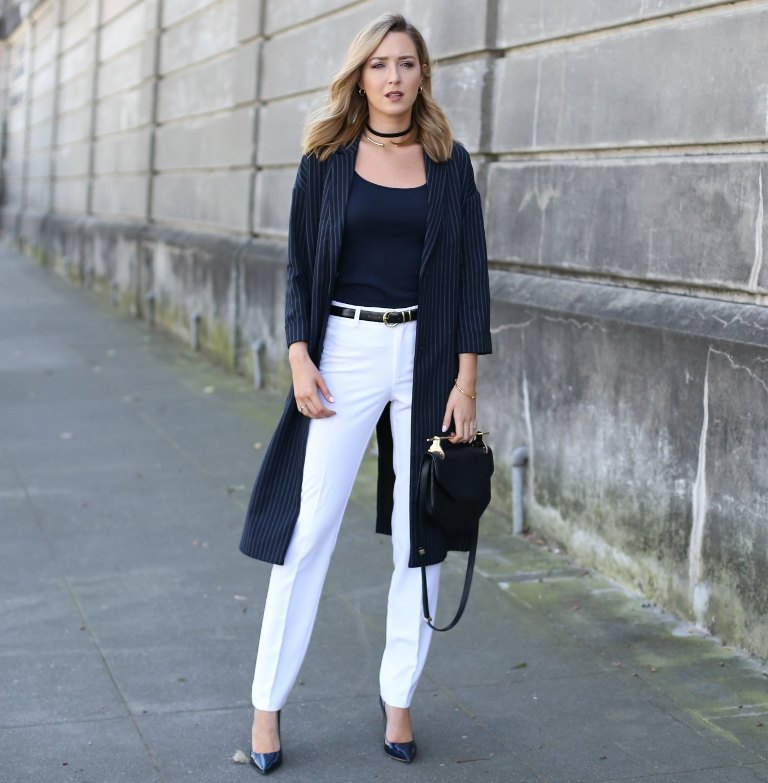 Image by Memorandum
2. Dress for your body shape
When choosing clothes, know which silhouettes flatter your body shape. While turtlenecks are not for busty women, skinny jeans are not the perfect style for pear-shaped women too. If you have a pear body shape like fashion blogger Kristina Bazan, look for a fitted top and balance it with a bottom piece in a forgiving silhouette like an accordion skirt over form-hugging ones. On the other hand, a woman with an hourglass body type must look for styles and fabrics that reduce bulk and showcase the waist.
3. Consider a color scheme that works for you
Neutral shades of black, white, gray, navy and camel may be timeless and versatile enough, but it can make pale complexions look lifeless. Instead of striving to warm up your pale complexion with warm colors, think of flattering shades of pink, blues, greens, and reds. Like fashion blogger Jane Aldridge, her pastel pink top boosts the natural rosy hue in her own skin, complemented by light blue jeans and some hint of silver and gold in her accessories. As a rule of thumb, women with warm complexion should focus on warm colors and ones with cool complexions should stick to cool colors. This way, you'll have a wardrobe in a color scheme that looks best on you.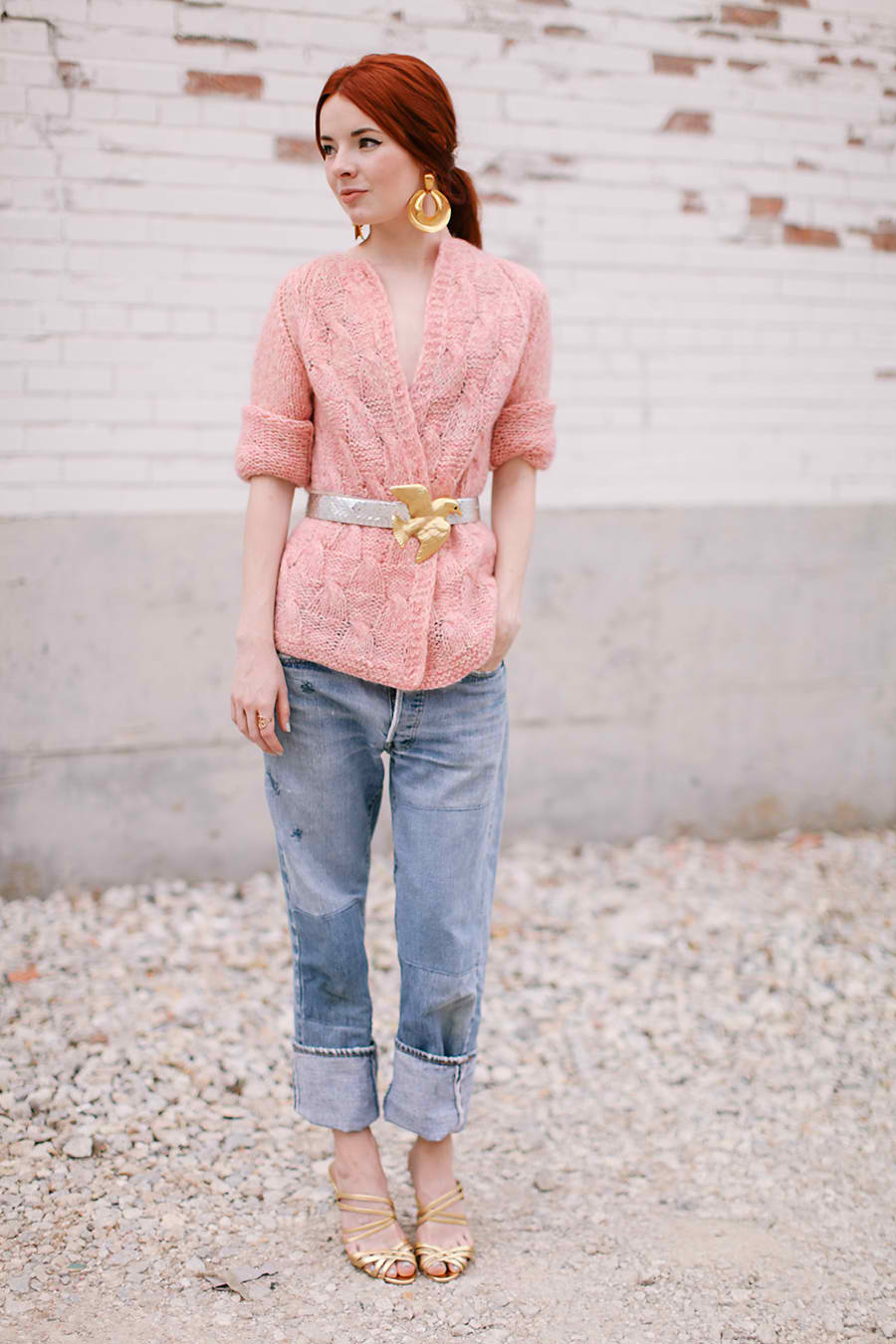 Image by Sea of Shoes
4. Less is more
Simplicity is beauty, and in fact, a minimalist style is one of the simplest, effortless, and sophisticated looks you may go for. Like fashion blogger Jessica Stein, wearing a chic jumpsuit with a sexy neckline won't call for huge earrings or a statement necklace—it will be overwhelming as the top is chic as is. The key is to add some interest to your silhouettes, fabric textures, and accessories to avoid getting a boring look. If you focus on a few well-chosen, good quality ensembles to pull an outfit together and provide an individual look, you'll look classy effortlessly.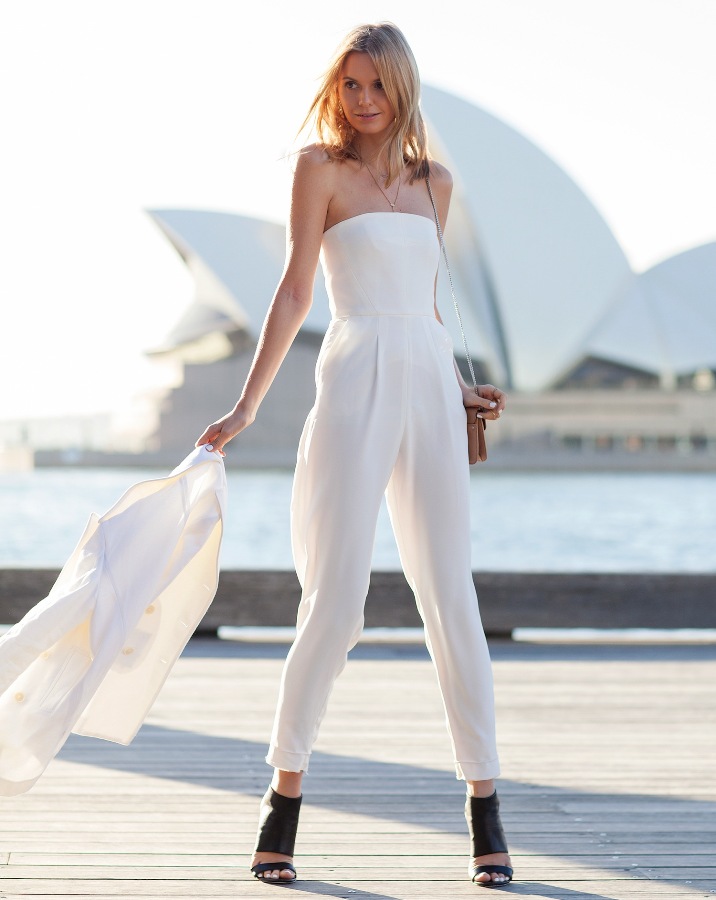 Image by Tuula Vintage
5. Have your own sense of style, and don't be a slave to trends
This season's must-have is next season's fashion must-never. While you can make some fashion trends work for you, you must have your own personal style that will look great on you and will make you feel confident. Like fashion blogger Kristina Bazan, you can partake into the growing jewel tone trend with a ruby red outfit, but make sure your trendy clothes reflect your personal style so you can wear them regardless of the current trends. Remember, if you are confident in your style, it will project beauty no matter what you're wearing.
6. Mix expensive items with less expensive pieces to get a high-end look
Investment pieces are actually a good deal as they can serve you for a lifetime, and you'll get more value from them especially if they're classic. However, you don't have to spend an arm and a leg just to look fashionable. Simply mix high-end pieces with less expensive ones to upgrade your look. No one will think that you wear an outfit bought from a fast-fashion store when you dress it up with a chic leather bag and designer shoes.
7. Show some skin strategically
Looking truly sexy involves knowing what to show off and what to keep under wraps. You'll add some mystery on your looks if you'll choose only one asset to flaunt, and stay covered on the rest. Like fashion blogger Jessica Ricks, wear a sexy black top with a midi skirt to make your looks look classy and sophisticated. Remember, looking too revealing on your outfit isn't classy. If it's cleavage, don't show your legs; if it's your legs, stay covered on top.
Image by Hapa Time
8. Accessories can update your basics
Changing your accessories in one outfit will allow you to get different looks effortlessly. If you've already paired all your dressy tops with your favorite jeans, think of revamping the basic outfit combination with different accessories. Like fashion blogger Kristina Bazan, make your typical weekend outfit party-ready with a chic embellished clutch and stripe-patterned heels. You may also think of a statement necklace, chandelier earrings, bold-colored belt, chic hat, oversized sunglasses and even architectural heels to update your looks.
9. Add some polish to your outfits with a structured blazer or coat
Do you know that a great designer coat will allow you to stock up with anonymous, high street buys you can wear underneath? Like fashion blogger Kristina Bazan, wearing a structured white blazer with a casual outfit can make everything polished and sleek. If you're a woman who works in a corporate office, you might have several blazers, vests, and coats that you can wear with your casual basic pieces to elevate your weekend look. Indeed, there's never been a better time to invest in a classic outerwear that will last for years to come.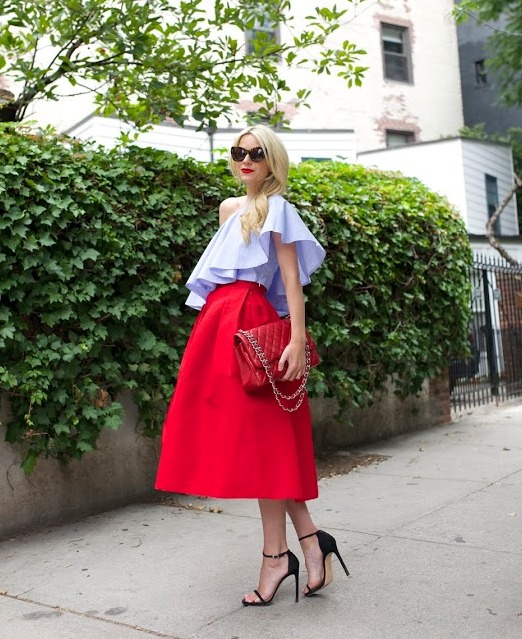 Image by The Atlantic Pacific
10. Make use of prints, details, and patterns to draw attention to your features
Apart from adding some personality to your outfits, creative prints and interesting details can draw attention to your features. If you wish to add some volume on your athletic body frame, think of sequins, embellishments, and even ruffles that will do the trick for you. Just be mindful where you put the details, so you'll highlight your assets, not your flaws.
Whether you like it or not, people will judge you based on what you are wearing and how you carry yourself. With Closet Love App, you can make a virtual closet and create beautiful looks for every occasion. A stylist may help you to look effortlessly put together, but with these styling secrets, you can be your own fashion stylist and turn heads every time.